Apple Wireless Keyboard A1016
Last Updated: March 29, 2021Reading Time: 2minutes
While I was fixing my Razer Blackwidow keyboard, I want to keep my PC operating, so I tried to connect the Apple Wireless Keyboard to my Windows 10 PC. Here's how I did it.
Latest Version of Windows 10
The Apple Wireless Keyboard was discontinued in October 2015. Its successor was the Apple Magic Keyboard It was released the same year as the Wireless Keyboard was discontinued and it is the current keyboard that is sold/used. There were four generations of Apple Wireless Keyboard including: First generation (A1016) M9270LL/A. Alfred Billy Sheehan Advanced BASS Book + DVDExcellent condition; clean. Found an A1016 Apple Wireless Keyboard from 2003 at Goodwill today for less than $3. It was pretty dirty, but it works! I did a quick surface clean and think it turned out pretty well, but at some point I'd like to take it all apart and give it a deep clean.
In Windows 10 Pro version 2004, adding Bluetooth devices, including Apple's is much easier.
Go to Bluetooth and Other Devices Settings by Navigate it from Start > Type in Bluetooth, and select the Bluetooth and Other Devices Settings.
Turn on the keyboard and you will see the indicator flashing.
Click on "Add Bluetooth or Other Device".
Under "Add a Device" window, select "Bluetooth".
Your device will be listed in the next screen.
Select it, and Add the PIN by typing it from your Apple Keyboard and Press Enter.
Done.
I've made a short video to make it easier to understand the steps
Apple Bluetooth Keyboard Instructions
Older Version of Windows 10
Apple Wireless Keyboard A1016 Reset
For older version of Windows 10, here's how to add Apple Keyboard to Windows.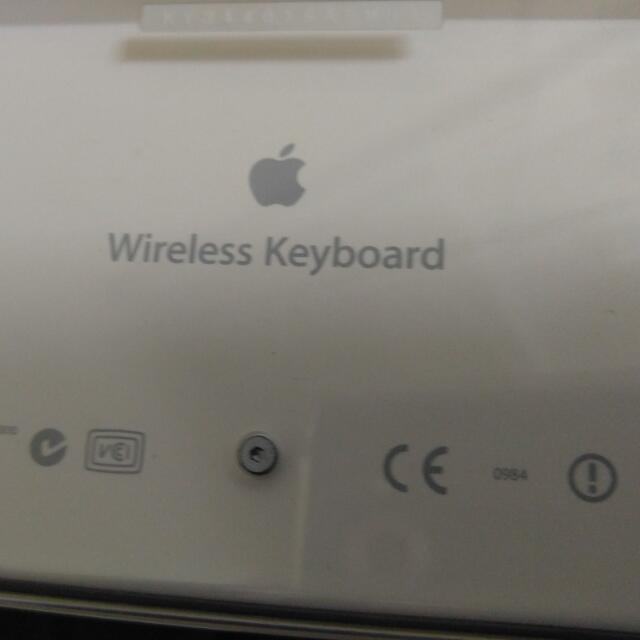 In Windows 10's bluetooth settings (can be found in system tray), click on the icon and then click "Add Bluetooth Device".
Then, on the Apple Wireless Keyboard, hold down Command + W, while Windows is searching for bluetooth devices.
Then (hopefully) after it finds your Keyboard, it will want to pair with it. Follow the on screen prompts and eventually you will have to type in a pairing code.
Type in this code (shown on the screen) and hit Return. If no code showing, type 123456.
Your Keyboard should successfully pair with Windows 10 via Bluetooth
source: https://discussions.apple.com/thread/7156437
If you have Apple Magic Mouse you can also pair it.