Love it or hate it, it seems that the Touch Bar is here to stay on the MacBook Pro. As such, it seems wise to me to make it more useful.
The ceramic tourmaline hair iron is the number one best-selling hair straightening iron on Amazon thanks to its 35,000 glowing five-star reviews. The popular tool is beloved for its ability to.
According to the New York Times' product review website the Wirecutter, these no-touch tools may be more hype than help. "Yes, they can serve as that important in-between keeping your bare.
It offers a wide range of gesture customization, and you can set it up to activate menu items, take screenshots, mimic the built-in gestures with different touch styles, and more. If you want to give it a full test ride, the developer offers a 45 day try-before-you buy.
A little backstory first, though… earlier this year, David Sparks finally talked me into buying a Stream Deck to use at my desk. As with most things, he was right about how much I would come to love it.
The Stream Deck is incredibly flexible, but one of my most common use cases is to tap a single button on it to open a bunch of related Safari tabs when it comes time to prepare for a show.
For example, if I press the button with the MPU logo, it opens these pages:
MPU episode schedule
Folder of MPU Outlines
The MPU page in Relay's ad-tracking system
The MPU page in the Relay FM CMS
Better Touch Tool Review
I'm doing this via with Keyboard Maestro, another incredibly flexible tool. Here's what that looks like, with my secret URLs redacted:
As you can see, on my Mac Pro, this is triggered by a specific button my Stream Deck, as pictured above.1
To re-use these macros on my MacBook Pro, I made a copy of them in Keyboard Maestro, which I have sync its data over Dropbox.
I then fired up BetterTouchTool, which among many other things, allows you to create custom UI elements on your notebook's Touchbar, tying them to a wide range of actions. Turns out, you can even have BetterTouchTool become a trigger for Keyboard Maestro.
First, create a button in the Touch Bar section of BetterTouchTool, or a group that you can place buttons in, like I have: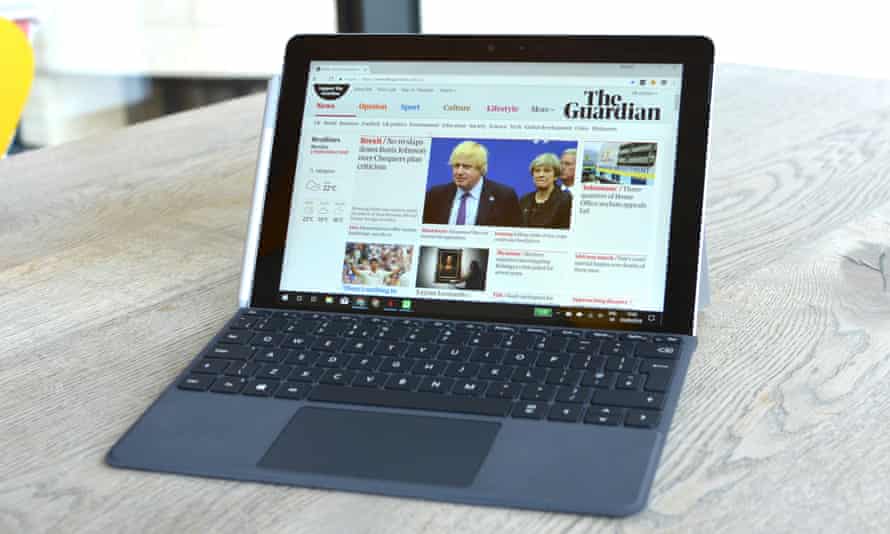 The action you need to use is named "Execute Terminal Command (Async, non-blocking)," which makes the button fire off a script. Here's the script itself:
osascript -e 'tell application 'Keyboard Maestro Engine' to do script 'PLACEHOLDER'
Where I have that placeholder text, you'll need to paste in the UUID of the Keyboard Maestro macro you want to execute. To get that, you will need to select "Copy as UUID" in Keyboard Maestro:
… and then paste it into BetterTouchTool.
(While in Keyboard Maestro, be sure to set the trigger for the macro to be a script.)
When this is all done, you can tap a button on the Touch Bar and fire any Keyboard Maestro macro you desire.
Happy automating!
The non-show buttons control various lights in my office and control media playback on the computer. The Migration Assistant icon launches my normal set of apps after a reboot. ↩
Recently I upgraded my work computer to MacBook Pro 13 " with the new touch bar. But to be totally honest I quite dislike the default customisability of the touch bar that is included in os X by default.
After a careful and in depth review of different solutions that could be use to amend that situation I stumbled upon BetterTouchTool (BTT in short), which is a great productivity enchanter in many areas such as hotkeys, gestures etc.
Better Touch Tool Torrent
But personally, I am at least for the time being only interested in their TouchBar capabilities. On the picture above it's an example snapshot of couple of my current shortcuts/workflows. You can add buttons with images, just text or both. Or widgets as well such as for example a Spotify widget that nicely enhances the experience.
On the left side you can see several ways of touch bar config. For example Global ones will persist and application specific will only popup on the bar based on the application that you have opened. In my case for IntelliJ IDEA I use debug workflow to start up the lovely debugger.
But let's cut the chase and take a look at a specific use case.
Hippo CMS (Bloomreach experience now) is a Java based CMS System in short. and since I thought oh why not make the launching a bit simpler? So I created a relatively simple workflow with couple of steps to connect to Terminal app first.
After that as you can see in the image below I attached keyboard shortcut to go to a right tab in the Terminal application. I always have when working with this particular system, the process itself opened in first tab, therefore the shortcut will always take me from the outer most right tab which due to how i am used to terminal is always opened (if theres more than one) to move back to the first tab.
Copper Keychain Tool
Great, now we focused on correct tab, after that we stop running process of Hippo in case it still runs from before with a simple CTRL + C shortcut.
After that we input the text through typing (one of the options under Predefined Action) to make the rebuild. Command itself looks something like this:
cd PATH_TO_PROJECT && mvn clean verify && mvn -P cargo.run
Lovely, everything looks nice, we send ENTER button and it triggers a nice maven clean and build itself.
A small bit of automation to save seconds at a time, one by one.