Makeup is an expensive hobby to keep especially if you love trying new stuff like me. I would invest in basic things (according to me) like foundation, blush, lipstick and kohl, but if you ask me to invest in things like mascara, eyeliner, lip pencils, lip gloss, bronzer I would be a little reluctant. But give me a product that's a multi-tasker and then we're talking.
A few blog posts back I mentioned getting MAC Lipstick Ruby Woo as a present and how I would never buy one because of the price tag. RO 9.275 for one lipstick, seriously? Not happening. Fast forward to a few months and my hopeless attempts at applying Ruby Woo perfectly on my not so defined lips. I had no idea how to make it work and the idea of getting a lip liner wasn't something that would happen with me because lazy AF. I don't use a hair conditioner after shampooing my hair, what makes you believe I would use a lip liner to define my lips before I apply a lipstick. No I don't care my lips need them. I would never go that extra mile for anything. Also, they are always almost the same price of a lip stick which seems unfair to me.
Ruby Woo lip pencil hit the market a bit back. I really wanted the lipstick to look good on me, so I went to the store, swatched it, and bought it. MAC Lip Pencil in Ruby Woo has the same deep red shade as the lipstick. The pencil has a defined tip and glides on the lip's line perfectly to give you your desired result. Putting on lipstick after that has been an easy peasy task. It looks so well done, ha. The best thing about it is its creamy formula. Some days I use it as a lipstick if Ruby Woo lipstick is being too dry.
A lip liner designed for shaping, lining or filling in the lip. Our Lip Pencils have a smooth, creamy texture that is perfect for outlining lips or colouring them in. Available in a wide selection of colours that each work well with many different lipstick shades. A universally flattering shade of red, MAC Ruby Woo is that classic red lipstick every makeup maven needs. For any lippie aficionado, this bold, rich tone is sure to be a welcome addition to your collection. Be sure to look for the complementary Ruby Woo lip pencil and lipgloss, too! Find many great new & used options and get the best deals for MAC Lip Pencil Ruby Woo at the best online prices at eBay! Free shipping for many products!
My MAC Lip Pencil love affair didn't end there. Last year just around autumn/winter, I swatched a few lip liners from MAC and there were some brown shades I really liked. I was kind of sure I would get them but I have been obsessed with bold lips recently and I ended up buying MAC Lip Pencil in Beet. It's a berry toned/magenta shade and I absolutely love it. It has the same creamy formula and because I don't really have a lipstick to go with it yet, I apply it all over my lips and it looks fab.
Now a lip pencil range that has amazing nude and vibrant shades, is creamy and can be worked on as a lipsticks too, is available and you don't avail the opportunity to use it, would be a very sad thing, really! Do I say it's worth the money? It so is.
Let me know in the comments below if you try some or if you have a favorite one already. Also, I would love it if you suggest some other lip pencils to me. I heard Maybelline came out with a new range. Need to check them myself.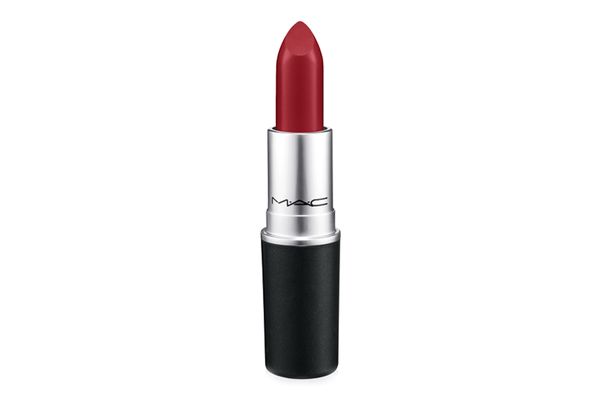 Mac Red Lip Liner Ruby Woo
Thanks for reading, guys! 🙂
MAC Lip Pencils: RO 8.000
Ruby Woo Mac
Store: Muscat City Center – Ground Floor opposite Claire's (It's renovating ATM)