31 July 2015, 13:15 Updated: 6 August 2015, 12:03
The Samuelsens teamed up with Sinfonia Cymru at the Bristol Proms to give us this superb performance.
For their Bristol Proms debut, Norwegian siblings Håkon and Mari Samuelsen attempted to fuse the worlds of Baroque and minimalism in music - and to do so, they got stuck into this fantastic concert for violin and cello in B flat major, by Vivaldi.
They also took on the likes of Einaudi, Bach and Handel (in a fantastic arrangement by Halvorsen). The rest of the show proved similarly successful, and they went down a storm at the innovative week-long festival.
Mari Samuelsen, one of today's most innovative and imaginative violinist, is enjoying a remarkable rise on the international concert stage through a mixture of artistry and breathtaking musical finesse. Imaginative and eloquent, violinist Mari Samuelsen is known for her breath-taking artistry and adventurous approach to programming and presentation.
Watch them explain the idea behind their concert to Jane Jones:
Performance video credit: As Described, for Bristol Proms 2015
Artist Biography by
James Manheim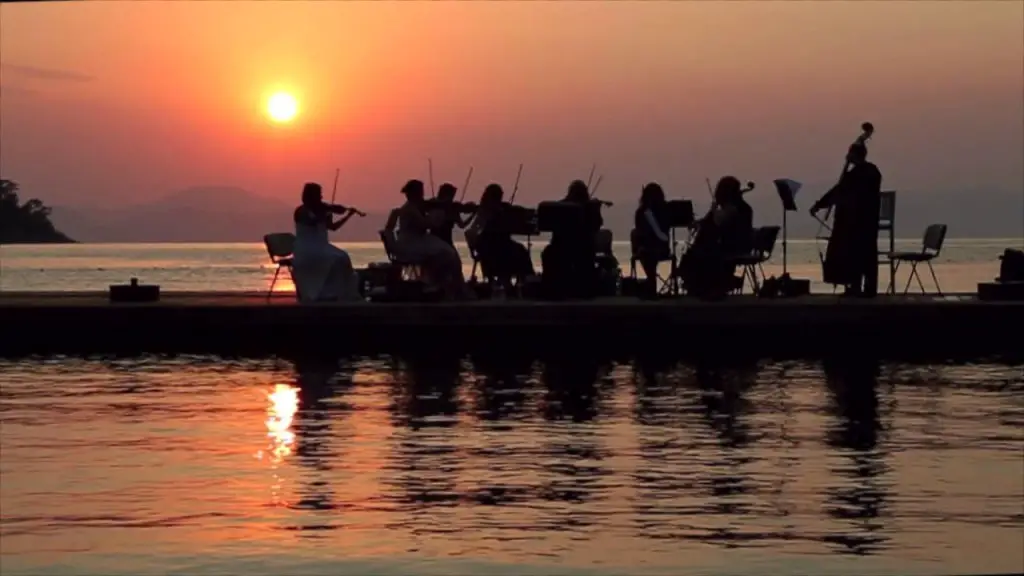 Norwegian violinist Mari Samuelsen has often been heard in concert with her brother, cellist Håkon Samuelsen. As she completed her education in the early 2010s, she began to emerge into a solo career.
Born in 1985, Samuelsen began playing the violin at age three and took lessons at a music school near her home in Hamar, Norway. Soon she attracted the attention of violinist Arve Tellefsen in Oslo and studied with him for ten years. The Mari-Håkon partnership flowered during their teens, when they presented novel concerts such as one in 2003 where they both played Stradivarius instruments. Samuelsen also took lessons at Oslo's Barratt Due Institute of Music and then moved to Zurich to study with Zakhar Bron at the Zurich University of the Arts. She received two master's degrees there in 2012 and has also taken master classes with Ana Chumachenco, Ivry Gitlis, Donald Weilerstein, and Pamela Frank.
Mari Samuelsen Vivaldi Storm
Samuelsen has given solo recitals at New York's Carnegie Hall; Wolf Trap outside Washington, D.C.; the Théâtre des Champs-Elysées in Paris; and Zurich's Tonhalle. Her concerto appearances have featured collaborations with David Zinman, Seiji Ozawa, Vasily Petrenko, and Howard Griffiths, among others. Samuelsen has played in chamber ensembles with Leif Ove Andsnes, Igor Levit, and many other top players. Her recording debut came with Håkon Samuelsen in 2015 on the album Pas de Deux, featuring an original composition by the late American film composer James Horner; the work was one of his last before his death in a plane crash. In 2017 she once again joined Håkon for the recital Nordic Noir, where they were backed by the innovative Trondheimsolisten chamber orchestra.
Youtube Vivaldi Winter
Samuelsen plays a fine G.B. Guadagnini (Turin 1773) generously on loan from Anders Sveaas charitable foundation, Oslo, and a Dominique Peccatte bow on loan from Sparebanken Hedmark.